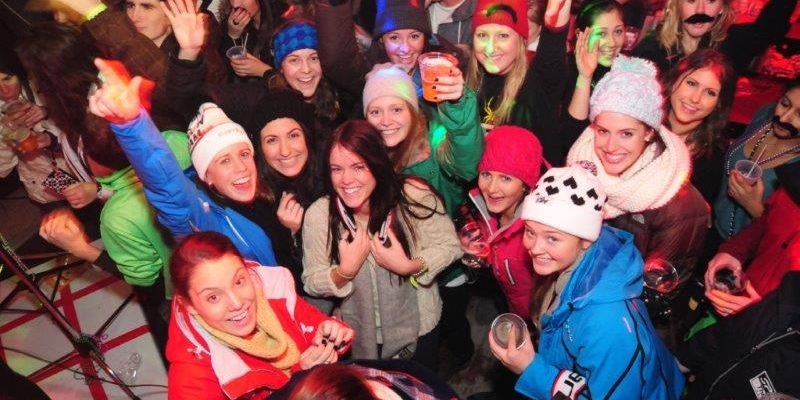 Start the Christmas Binge Early at Zebedee's Yard
Can't wait for your turkey dinner? Hull Street Food Christmas Nights is sure to provide you with your festive fill!
With the popularity of Hull Street Food Nights increasing during the summer months of 2017, it was only right that HullBID organised one final evening for food lovers and local traders to enjoy.
We spoke with Catherine Goble, Marketing and Events Co-ordinator at HullBID, to find out what we can expect from this two-night extravaganza.
Can you reveal some of the treats on offer?
If you have been to any of the previous Hull Street Food Nights at Zebedee's Yard, you can expect to see the return of some of your favourite traders. Many of them have gone to the effort of putting a special Christmas twist on their already delicious offerings. We're talking pigs in blankets and turkey-filled Yorkshire Pudding wraps.
If this is your first time, Hull Street Food Nights brings delicious food from across Hull and the surrounding area into one space, showcasing the vibrant businesses we have here in the region.
Alongside this, we've organised a number of street performers, jugglers and a unicyclist to keep you entertained. Also, the traditional brass band is bound to create a lovely Christmas atmosphere. You can even add a sprinkle of glitter to your evening at our face painting tent.
Hull Street Food Christmas Nights is all the yummy bits of a Christmas market.
The idea behind Hull Street Food Nights was originally to encourage people to stay in the city centre after work. Do you think you've achieved this?
Certainly. The event has been so popular, attracting on average 10,000 people per evening. Even when it was pouring down with rain at our last event, several thousand turned up.
The first Hull Street Food Nights was actually held just outside Hull Minster; however, due to the capacity of the area, we had to move it to Zebedee's Yard. It has been our contribution to the City of Culture and I think it has tied in well with a lot of the nighttime events that have taken place at venues across the city.
We've definitely enjoyed popping in to try some of the local cuisines. Will HullBID be continuing Hull Street Food Nights after 2017?
Yes. I'm pleased to say that we already have some dates pencilled in for the new year. Similar to this year, the next Hull Street Food Night will start in April 2018 and they are expected to run every month until September.
Hull Street Food Christmas Nights runs from 4pm until 9pm in Zebedee's Yard and along Princes Dock Street on Thursday 14 and Friday 15 December. You can find out more on the HullBID website.