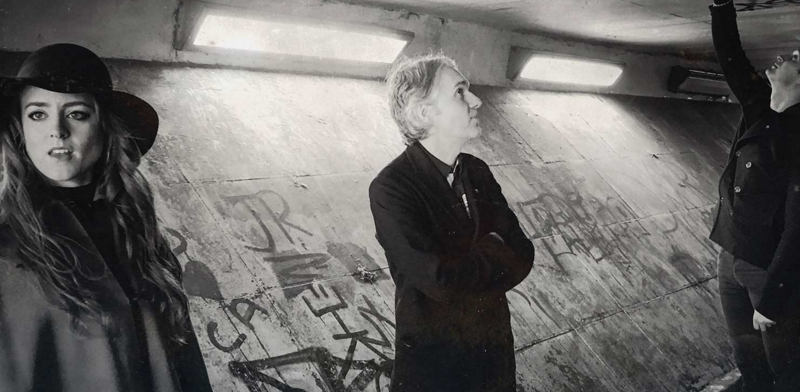 What Will Hull Look Like in the Future?
Substance fuses together culture, creativity and future innovation through a diverse programme of exciting events and experiences.
The 12-day event spans across the city and involves virtual reality, robots and a futuristic concert at Hull City Hall.
"Substance is one of the most significant events of the Hull UK City of Culture 2017 programme," stresses David Keel, Chair of C4DI.
To help you celebrate, we've rounded up some of the unmissable events that are taking place in December.
"The Substance Future Forum will force us to think about the future of the city in terms of healthcare, education, energy and even how Hull could have its own operating system," David adds.
The conference spreads across Humber Street, the Fruit Market and Hull Marina and features fifteen talks, each focusing on a different topic of what may be.
It features key speakers Nicki Taylor, a pioneer in dementia-friendly performances, Dr Dan Roper, Chair of Hull Clinical Commissioning Group, Shona McCarthy, Chief Executive at Edinburgh Festival Fringe, Paula Murray, Creative Director of Croydon Council bidding for Borough of Culture, and Martin Green, CEO and Director at Hull UK City of Culture 2017.
"The day will be a brilliant creative inquiry into the culture, creativity and the future of the North," Hull 2017 Producer Martin Atkinson enthuses.
Substance Live is the highlight of the entire programme, honouring Northern music and looking towards a future for the region. Featuring an all-female line-up, the visually beautiful show will captivate audiences like no other gig has before.
"The Pub Corner Poets and Bill Drummond have collaborated to create a double bill of new writing," Martin expands. "The acclaimed theatre company will present Artis & Sol, an absurdist play, whilst Drummond will perform Your Darkest Thought, a three-act piece by Tenzing Scott Brown."
Throughout the festival, two intriguing and innovative installations can be experienced. Marshmallow Laser Feast, the brains behind some of U2's most spectacular live shows, brings A Colossal Wave! This immersive experience cleverly uses virtual reality headsets to convey a strong, poignant message about plastic pollution.
In the meantime, Jason Bruges Studio allows robots to take over the city in Where Do We Go From Here? The unique display opens up a discourse on what kind of place we wish to live in and what role culture should play in our future.
"The installation brings something totally new and unexpected into the urban landscape. You will see colossal structures over six metres high with upcycled industrial robot arms residing on the tops," explains Jason Bruges. "The installation references marine communication methods, such as lighthouse optics, telegraphy and signalling. Through advanced technology, we elevate these machines into the 21st century and even the realm of sci-fi."
Substance takes place across Hull from Wednesday 29 November until Sunday 10 December. You can find out more information on the Hull 2017 website.
"Substance is going to be thought-provoking, alarming and striking, but altogether, impressive," Martin buzzes.