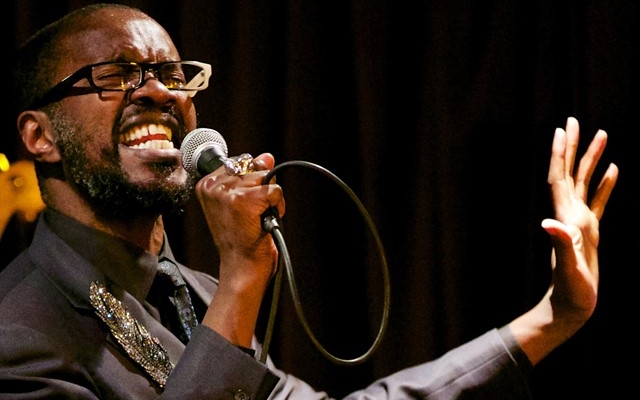 It's All About the Jazz Hands in Hull this November
Twenty-five years of Hull Jazz Festival will be celebrated this month with a plethora of incredible musical entertainment for all ages.
The festivities take place across some of the city's key venues, including Hull Truck Theatre, Middleton Hall, Hull City Hall and the Albemarle Music Centre.
For families, gifted vocalist Zoe Gilby will be performing her much-loved Jazz All Stars show on Saturday 18 November. The uplifting concert runs at Hull Truck and introduces the younger generation to some of your old jazz favourites, such as enchanting hits from The Jungle Book and The Wizard of Oz.
Meanwhile, The Brief History of the Coolest Instrument in the World does exactly what it says on the tin. The show, which takes place at the Albemarle Music Centre on Saturday 11 November, explores the vigour and versatility of the most popular instrument on Earth – the guitar. Think Jimi Hendrix and Chuck Berry.
Fresh talent can be heard at the University of Hull's Middleton Hall on Thursday 16 November. The Whirlwind Recordings Residency features Michael Janisch, Simon Purcell and Robert Mitchell, also presenting a number of up-and-coming artists.
For even more nostalgia, head down to the main house of Hull Truck on Friday 17 November, where David McAlmont and Gwyneth Herbert invite you to relive the Swinging Sixties. Dusty Springfield and Shirley Bassey will be immortalised during this uplifting show.
Acclaimed virtuoso Bill Laurance will also take to the stage on Friday 17 November with his beloved piano. The instrumentalist-cum-composer-and-producer is best known for being a founding member of jazz and funk collective Snarky Puppy. The show, which has been touring the UK, allows Laurance to explore the piano solo.
Pat Metheny is another well-loved name attending Hull Jazz Festival. Gwilym Simcock joins Metheny on the piano, along with Linda Oh on the bass and Antonio Sanchez on the drums. The quartet will play a wealth of tunes from Pat's extensive back catalogue that spans an unbelievable four decades.
On the final night, the Nu Civilisation Orchestra recreate the sounds of six jazz heroes who were born exactly one hundred years ago. The inspiring show involves pupils from across Hull and East Yorkshire.
Manchester jazz electronic trio GoGo Penguin draws the celebrations to a close. They will be performing an invigorating live score to Godfrey Reggio's cult classic Koyaanisqatsi, shown alongside the unique piece.
Hull Jazz Festival runs from Saturday 11 until Saturday 18 November. For the full lineup and to purchase tickets, please visit the J-Night website.