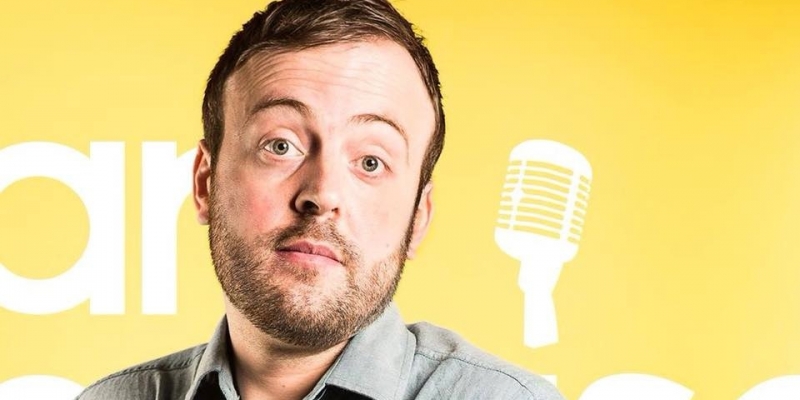 Have a Giggle at Hull Comedy Festival this November
Hull Comedy Festival is back for its tenth year, so we took a closer look at the hilarious shows on offer.
With over fifty acts, including TV's Katherine Ryan, Ken Dodd, Joel Dommett and Greg Davies, along with the cream of the crop of Hull and Yorkshire-based talent, the festival is looking fantastic.
The twenty-day programme promises to have everyone in stitches, with award-winning shows from Amuse Moose Award winners The Kagools, musical and variety performance, and classic stand-up nights.
"We really have got something for everyone," Gary Jennison, Creative Director, tells us. "Our festival is unique in the way that we pride ourselves on showcasing some of the hottest local comedians, alongside TV stars."
You're definitely in safe hands when it comes to attending a show at Hull Comedy Festival, as both of the organisers are comedians themselves.
"Director Jed Salisbury has been doing comedy for seven years now, whereas I've been doing it for five."
In fact, you'll be able to watch the pair of funnymen at several shows across the two-and-a-half weeks. Jeddybear's and Gary's Picnic Kids Disco on Sunday 19 November is set to be a great experience for the whole family:
"Making kids laugh is very different from adult comedy, but I really love it. You can get away with saying things like bums and willies, which just wouldn't go down well at a 'normal' show. It's also interesting seeing the world through a child's eyes. I mean, they are all under five-foot tall, for a start…"
Meanwhile, both will be appearing at the several local comedy nights, such as The Hullarious Free Fringe, Best of 'Ull and One Hull of a Night.
"We really want people to come into the city and have a laugh. That's what it's all about," Gary enthuses. "Our aim is to break down barriers. Yes, it's great to see your favourite comedian on stage, but why not try something a bit different? Head down to one of these Pay What You Want nights and you might be pleasantly surprised."
Gary is determined that Hull Comedy Festival will be a key date in the UK City of Culture calendar too:
"Many people dismiss comedy as an art form, but at the end of the day it's a live performance. That's why I love it."
The wide-reaching programme is a unique chance to smile when so much is happening in our busy lives:
"Laughing is an important human function, isn't it? There's so much going on in the world and on the news that sometimes, it's just great to sit back and laugh. And that's exactly what you can do at Hull Comedy Festival," Gary adds.
For tickets and information, please visit the Hull Comedy Festival website.