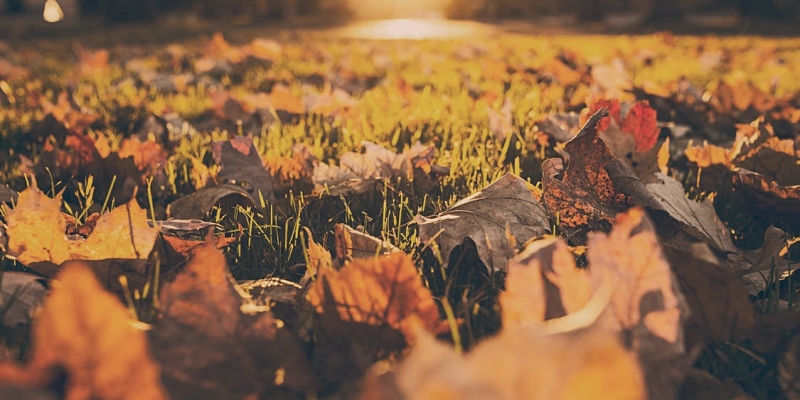 Getting Ready for Christmas over Autumn
We hate to say the C-word, but Christmas is fast approaching. Clear out your house ready for the big day with these simple tips and tricks.
Whilst a lot of us are inspired to have a good clear out in the springtime, autumn is the perfect season to get your house in order. The cold, rainy weekends provide a great opportunity for you to get stuck in and revitalise your home.
Wardrobe woes
Take a look at the clothes that haven't seen daylight in a while, particularly those summer items that you really never got round to wearing this year. Anything that no longer fits, or that you simply don't wear, put in a pile for the charity shop or for re-selling.
Resell your stuff
Use apps like DePop and eBay to make a little extra cash ahead of Christmas. On top of this, you'll be able to create some additional space in your wardrobe for all those lovely party dresses and Crimbo jumpers.
Do some good
Winter can be a hard time for those who struggle financially. Head to your local charity shop or gift your old clothes and textiles to a worthy cause.
Many animal charities will be happy to receive blankets and duvets, and some organisations will even box up unused toiletries and supplies and send them to disadvantaged children, who may otherwise not receive a present on the 25th.
Deep clean
A dreary Sunday is a great chance to spruce up those dusty nooks and crannies that you would usually skip over during your usual household chores.
Pull out the sofas, hoover those forgotten bits of carpet and dust above any mirrors, photos and wallhangings. Wipe down windows and sills that are prone to mould and mildew at this time of year.
Keep it cosy
Freshen up your winter blankets and duvets by putting them in the washing machine, particularly if they have been stored away under the bed or in the airing cupboard. If they won't fit, there are plenty of laundrettes with large machines.
Clear out your cupboards
Get ready for all that delicious festive food by getting rid of anything that's past its sell-by date, or that you honestly will never eat.
If it's non-perishable and still in date, donate any unwanted foodstuffs to your local food bank or church. After all, not all of us are fortunate enough to be able to indulge at Christmastime.
Sweep your garden
The evenings are drawing in and the dark nights mean that you and your visitors are more prone to falling over outside, especially if it is a damp day. If you have a backyard or front garden, be sure to avoid any accidents by sweeping away any leaves and removing all trip and slip hazards. 
Interested in renting your own home in time for Christmas? Email gina@hhproperties.uk.com today.