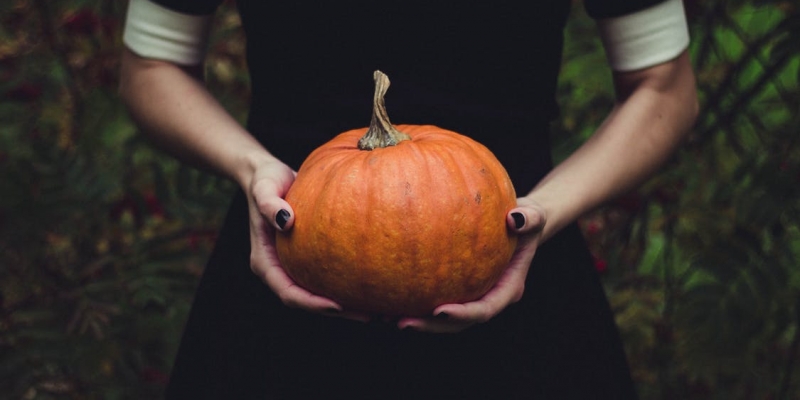 Staying Safe this Season
This time of year is always exciting; the spooky celebrations, the vibrant fireworks and smell of toffee apples fills the air. However, there are some things to bear in mind to ensure that you and your housemates stay safe.
Avoid any fire hazards
Jack o'lanterns look great and are an essential Halloween activity, but you must be careful not to leave your candles burning unattended. Place a small dish inside the pumpkin to make sure the lantern doesn't catch fire, or even opt for battery-operated lights inside your carving to be extra safe.
Hazards can also arise on Bonfire Night. If you're planning on setting off some fireworks or enjoying a few sparklers, you must inspect your outdoor space to ensure that it is safe. If there are any overhanging trees, or if your backyard is on the small side, it's probably best to head to your local display. Plus, getting tickets to an organised event will save you money.
Clear your pathway
If you're expecting any guests or trick or treaters, take a few minutes to clear any leaves, debris and other trip hazards from your front door and entrance way. The nights are getting darker now and it can be quite difficult for people to see where they are walking. On top of this, you could add some solar lights to your yard to light up the area in the evenings.
Respect your neighbours
Planning on having a spooktacular party? Just remember that your neighbours may not want to be woken up by loud music or voices. If you know them well, why not invite them over to enjoy the fun? If not, at least let them know in advance that you are having friends over, so they know what to expect.
Don't lose your deposit
As a tenant, you should respect the house that you are renting. You are also responsible for the actions of anyone that you invite to your home. Before your guests arrive, take the time to protect any furniture or carpets from damage by covering them with sheets or old rugs. You could also lay down some house rules with your friends, i.e. no shoes inside the house.
Think before you bin
After all the festivities are over, you'll be faced with the task of tidying and cleaning your house. Be wise and check that anything you are tossing away is put in the appropriate bin. Hull has a handy waste and recycling scheme, but many of the plastics used to create masks and Halloween props are not always accepted.
Our advice would be to store away your creepy accessories and decorations for next year. If you are unsure whether something is recyclable, place it in your general waste bin. Meanwhile, chop up your Jack o'lantern before it turns soggy and place in your green food waste caddy or compost bin.
We hope you have fun and stay safe this season!