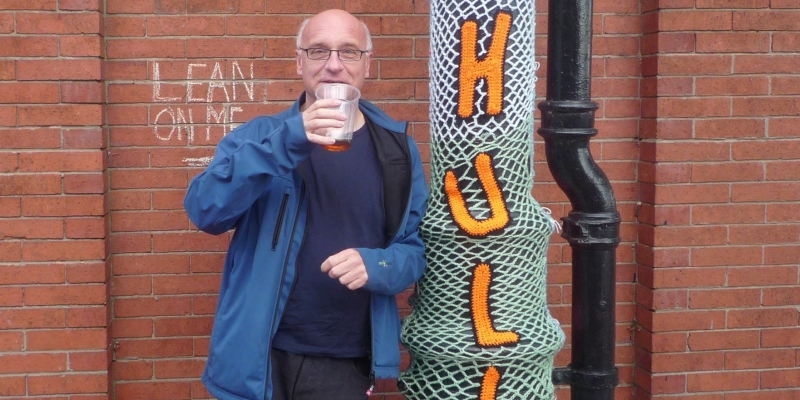 An Interview with Hull Tour Guide, Paul Schofield
Whether you're a Hull native or new to the area, there's always more to discover in this fascinating city, especially when you have a well-seasoned guide to hand.
Paul Schofield is a fully-qualified freelance English Heritage Accredited tour guide, who has been showing people the intriguing nooks and crannies of Hull and Beverley for nearly three decades.
It all started back in 1988. Paul had returned from the University of Warwick a few years earlier and then went on to complete a guiding course at the University of Hull. After this, he started conducting tours in the area.
Since then, the knowledgeable chap has established a close working relationship with Hull City Council and local tourism board Visit Hull and East Yorkshire. Paul has also been recognised for his dedication by the Remarkable East Yorkshire Tourism Awards, winning the inaugural Tourism Enterprise Award.
His Old Town Walks are equally popular amongst tourists and locals. You can explore the historic quarter of the city as you've never seen it before, as Paul lets you in on secret legends, stories, rumours and facts.
"Find out more about figures such as Robinson Crusoe and William Wilberforce," he tells us. "And here's a fun fact: In the Land of Green Ginger, you can peer through England's smallest window."
On top of this, you can privately book Paul for a vast array of regional tours, including a crawl around Hull's oldest alehouses. This walk is not only great for quenching one's thirst, but it also takes you around some of the Old Town's most architecturally beautiful buildings, including the much-loved Ye Olde White Harte, Ye Olde Black Boy, The George Hotel and The Mission.
Meanwhile, the City Centre Walk guides you down Georgian Albion Street, where you will learn about everything from the brand new buildings popping up in the area, to Charles Dickens.
Talking of literary greats, Paul's Literature Trail proudly walks you through the top writers connected with Hull, including the aforementioned Dickens, Philip Larkin and Alan Plater.
Meanwhile, you can also explore Pearson Park, Sutton Village and the market town of Beverley.
"My favourite part of the job is meeting and talking to people. It's amazing to have the opportunity to show off our wonderful part of the world," Paul enthuses.
The expert tour guide is also keen to point out that his tours are not just for those who are new to the area: "Many locals come on guided walks and are surprised by how many new things they learn."
Regular guided walks with Paul Schofield take place on Monday, Friday, Saturday and Sunday until the end of October. Please see his website to find out specific times and prices.