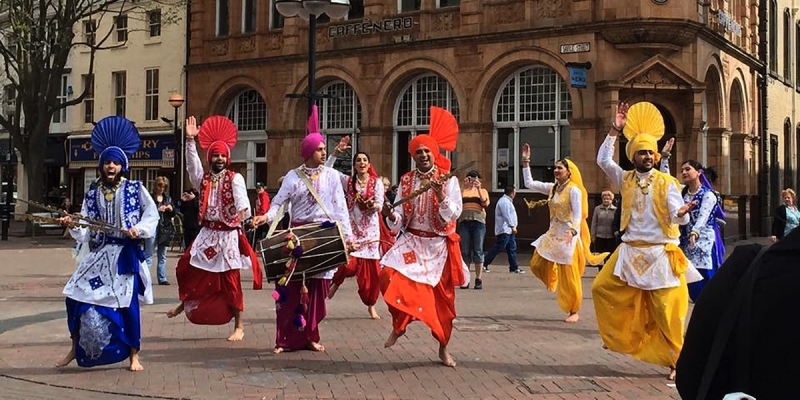 5 Things to do in Hull in September
With all the grey skies and rain, it feels like summer is almost over. But in Hull there's never a dull moment, least of all in September. We've rounded up our top 5 things to get up to next month.
Freedom Festival
Back for its tenth anniversary, Freedom Festival encompasses the true spirit of Hull UK City of Culture. The free three-day event sees a whole host of spectacular activities, performances and workshops span across the city centre.
Starting out in 2007, the vibrant celebration marked the bicentenary of the abolition of the slave trade. Today, it highlights modern struggles of freedom, slavery and resistance. Highlights include performances from local artists, delicious street food at the Freedom FEASTival, and the Hull International Carnival.
For more information, please visit the Freedom Festival website.
OrganFest 2017
As its name suggests, this fabulous festival honours the organ. It takes place over two days at Hull City Hall, with a jam-packed programme of beautiful sounds, interesting talks and a scrumptious lunch.
Friday 8 September kicks off with BBC personality Huw Edwards, who will be interviewed by Gordon Stewart. Closing the first night will be Colin Walsh, who is Organist Laureate at Lincoln Cathedral. Meanwhile, Saturday's fun will begin early with a recital from Leeds Organist Darius Battiwalla and end with Kevin Bowyer of the University of Glasgow.
Further details and booking information can be found on the OrganFest website.
Hull Indian Mela
This colourful parade is a must-do this September. The Hull and East Riding of Yorkshire Hindu Cultural Association has organised this incredible event that honours all things Indian, including the beautiful culture, fantastic flavours and stunning arts.
For 2017 they have planned an enchanting gala and parade, followed by a breathtaking firework display. At Hull City Hall on Saturday 16 September, there will be a wide range of stage performances, accompanied by storytelling workshops, dance displays and exhibitions.
More information can be found on the Hull 2017 website.
Cornucopia Festival
Set in the grounds of Burton Constable Hall that recently hosted Radio 1's Big Weekend, Cornucopia Festival prides itself on being a family-friendly event. This year's lineup includes Rod Clements and Lindisfarne, Los Pacaminos and Jo Harman.
Little ones will love the wizard school, circus performers, puppet shows and science tent. In the meantime, adults can indulge in scrumptious street food, craft ales and speciality gin.
To purchase tickets and find out additional information, head to the Cornucopia Festival website.
Contains Strong Language
National Poetry Day is on Thursday 28 September. To mark the occasion, Hull is bringing together local and international poets for a four-day spoken-word extravaganza.
Expect powerful readings, moving productions and commissioned poems specially written for 2017. The fantastic event is free but ticketed, so you have to apply for tickets as they are released.
Further details can be found on the Hull 2017 website.
Thinking of heading to any of these events? Share this article with your friends and family so that they can get involved too.