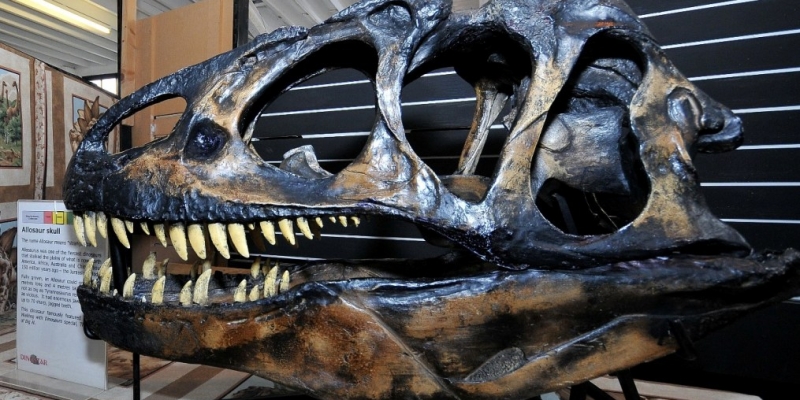 5 City Centre Museums and Galleries to Visit
Hull City Council recently predicted that 2017 will be the most successful year in terms of visitor numbers for Hull Museums and the Ferens Art Gallery. And it's no wonder really, when many of them are free to explore and offer brilliant insight into the city's heritage and arts scene.
We've rustled up five must-visit museums and galleries to pop into when you're next in town.
Hands On History Museum
Ideal for young kids, this Victorian-focused collection is located in the old Grammar School of Hull's famous MP, William Wilberforce.
As its name suggests, the Hands On History Museum is highly interactive, allowing children to get a real feel for the past. The story of the city is told through many intriguing artefacts, including a gruesome 2,600-year-old mummy.
Entry to the Hands On History Museum is free and open every second and fourth Saturday of the month from 12pm-4pm.
Dinostar
This curious museum is located on the newly renovated Humber Street and prides itself on being the county's only dinosaur experience.
The immersive exhibit is filled with surprises that will delight budding palaeontologists and long-term enthusiasts. Spot fascinating items such as a real Tyrannosaurus rex skull, as well as the fragile bones of a triceratops.
Admission is £3 for adults and £1.50 for children and concessions. Dinostar is open on weekends from 11am until 5pm. It is also open on select school holidays.
Studio Eleven
Head a little further along Humber Street and you will find the small yet beautiful Studio Eleven. They specialise in intricate ceramics and have a regularly changing display of local and international artworks. The space also consists of a workshop, where artists can create their pieces.
Open from Wednesday until Sunday 11am-4pm, Studio Eleven is free to browse. More information about upcoming events can be found on their website.
Hull and East Riding Museum
One of the city's oldest historic collections is housed at the Hull and East Riding Museum in the Museums Quarter.
A walk around this curation of artefacts will entertain the whole family, with everything from prehistoric fossils, to Roman mosaics, Viking weaponry and even an enormous, life-size mammoth. 
Open Monday to Saturday 10am-5pm and Sunday 11am-4:30pm, the Hull and East Riding Museum is free for all. Additional details can be found on Visit Hull and East Yorkshire.
The Museum of Club Culture
This unique museum is home to captivating objects collected from clubs around the world.
Set up by artist Mark Wigan, the gallery is dedicated to the art of clubbing, with exhibitions celebrating all sorts of subcultures, including mods, punks and more contemporary nightlife. The space is also used for educational purposes, frequently hosting workshops, lectures and seminars.
The Museum of Club Culture is based on the High Street and open 10:30am-4:30pm on weekends.  
If you do pop into any of these museums, let us know by tagging us in your photos on Facebook and Twitter.