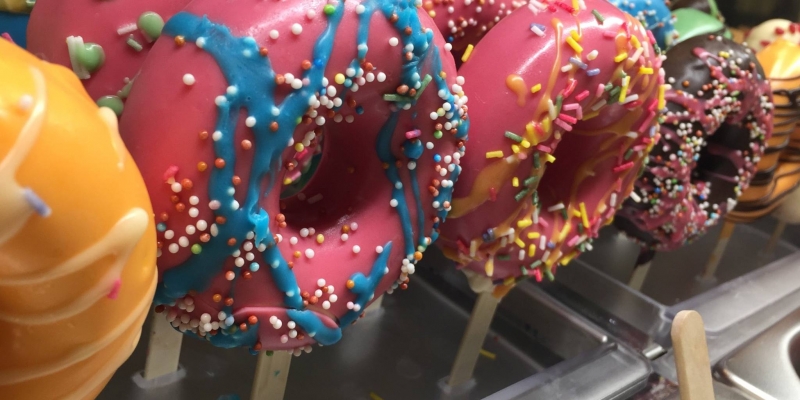 Summer in the City
With summer in full swing, you may be wondering how you can entertain the kids, especially when they break off from school. Luckily, Hull UK City of Culture is bursting at the seams with thrilling pursuits to suit every member of the family.
Chill out in the park, play some ball games and end the day with a scrumptious frozen dessert. We've rustled up some ideas for spending summer in the city.
A picnic at Pearson Park
What better way to spend a lazy summer afternoon than in the local park with your family over a picnic? The kids can enjoy the swings and roundabouts at the playground, whilst the grown-ups sit back and relax.
Meanwhile, everyone will love the beautiful community wildlife garden. Buzzing with fascinating insects, butterflies and birds, the nature area is a great way to introduce new species to little ones. Don't forget to test out your pond-dipping skills!
Ice cream at Frizza Caffe Gelato
Cool down with a deliciously refreshing ice cream cone at Frizza Caffe Gelato on Princes Avenue. Just a short walk from Pearson Park, the bright and friendly place offers an impressive range of sweet flavours, toppings and sprinkles.
Adults can even refuel with a caffeinated treat from The Brew Bar. Alternatively, if you're after something savoury, opt for a tasty sandwich, panini or fresh salad.
Dance around Queen Victoria Square Fountains
Since being switched on at the beginning of summer 2017, the fountains in Queen Victoria Square have been a huge hit with families across Hull. Children adore frolicking in the invigorating jets of water on warm days and parents can stay dry on the nearby benches.
In the evenings, the city centre attraction is illuminated with multicoloured lights, making it a charming sight for all to see. The best part? It's completely free to use.
Explore the Hands On History Museum
British summertime wouldn't be the same without a few rainy days. When that's the case, Hull has an abundance of family-friendly museums and galleries to wander around.
Located in the Old Grammar School in Trinity Square, where famous MP William Wilberforce studied, the Hands On History Museum will keep the whole household occupied. Travel back in time to the Victorian era, discover the intriguing story of Hull and excavate the hidden treasures of ancient Egypt. See if you can spot the 2,600-year-old mummy whilst there.
Win at Footgolf Yorkshire
For sporty families, head down to Footgolf Yorkshire. This exciting game incorporates aspects of football and golf. The aim is to successfully kick your ball into each of the nine holes, but it's not as simple as it sounds.
The holes have been designed to include water and bunker obstacles to truly test your abilities. A brilliant choice if you relish a bit of competition, and a good laugh for parents and children.
Whatever you get up to in the city this summer, we want to see your snaps. Tag us in them on Facebook and Twitter.