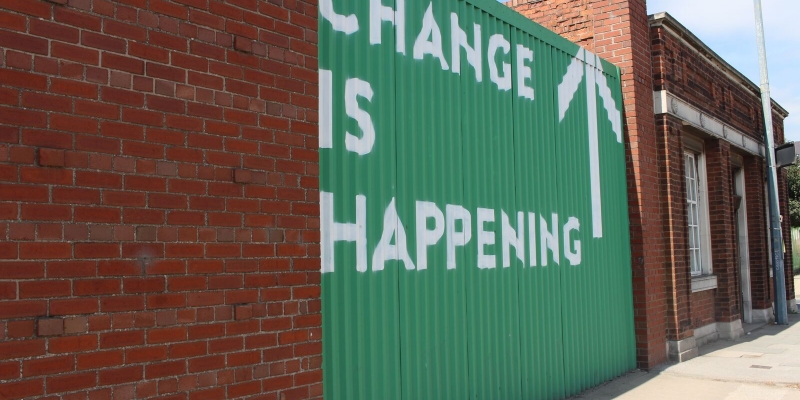 Good News for Rent to Buy
It's estimated that over 6 million visitors are expected to come to Hull during the UK City of Culture celebrations. Ever since Hull secured the honourable title, there has been a concern about where these tourists are going to stay.
Last year, Hull City of Culture organisers introduced their Homestay challenge campaign, urging people to "pick up a paintbrush" and do up their back room so that they could rent it out to culture vultures. They even got BBC Changing Rooms star Linda Barker on board to offer her best tips for transforming your spare space.
Since then, work has begun on the new Doubletree Hilton Hotel, as well as talks to revive the Cornmill Hotel in Witham.
In November last year, Paul Heaton and Jacqui Abbott announced that their one-off Beauty in the East show is coming to Hull KR's KCOM Lightstream Stadium. Paul and Jacqui are set to play some old classics from The Beautiful South and The Housemartins, as well as songs from their recent chart-topping albums. Tickets quickly sold out, and many began to realise that all the hotels and rooms were booked up.
The Hull Daily Mail reported that instead of staying over, concertgoers have been encouraged to catch one of the provided coaches to and from the event, which will only allow them a few hours in the city.
Many are hoping to make a day of it and spend the night in the city to explore the fantastic culture that Hull has to offer. And with inspiring exhibitions and events stretching across the area in June, why not?
We've got all sorts of highly anticipated events coming to Hull, including a performance from The Royal Ballet, the Turner Prize and the city's own Freedom Festival.
By renting out a property or spare room for a few nights at a time via websites like Homestay and Airbnb, homeowners can help visitors out whilst earning a little bit of cash. This is great news for those who have successfully joined our Rent to Buy scheme.
The government-backed Rent to Buy scheme allows tenants to get on the housing ladder by paying their usual rent plus an additional amount, which will count towards a deposit for the house. For more information, please read the full details on our Rent to Buy page.
Meanwhile, for more information about short-term letting, please visit Hull Investment Properties.
So what are you waiting for? If you own a property you could be making a bit of extra money during Hull 2017, and helping out those who want to visit and explore the city.
Get in touch with us on 01482 342155 to find out more.