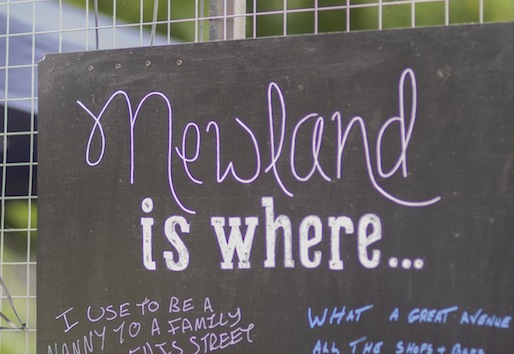 What to Expect from Student Life on the Avenues
If you're planning on studying at the University of Hull, you may want to seriously consider living on the Avenues.
Now is a great time to start thinking about where you're going to live in the next academic year. A short walk from the leafy campus, Newland Avenue and Princes Avenue have it all when it comes to student life and amenities.
One for the foodies
First of all, the Avenues are jam-packed full of restaurants and eateries, from independent, quirky cafes to world cuisine, and even popular fast food chains. It's the perfect place to grab a hearty breakfast before an early morning lecture, or a post-library session snack. Princes Avenue, in particular, is a great spot to take your parents if they come to visit.
Get caffeinated
If you're going to get a good grade at university, you're going to have to get your head down and study hard, and this often requires a lot of caffeine. Luckily, the Avenues have lots of tea and coffee shops. Head to Planet Coffee for a group study session, Ponti to get cracking on that reading list, and Fudge for a weekend catch-up with your pals.
Be sociable
After a long day in the library, you may be after something a little stronger than a cup of tea. It's a good job that the Avenues have a plethora of bars, serving craft beers, cocktails and snakebite (a Hull student delicacy). There are also a few late-night bars, the Piper nightclub and The New Adelphi if you want to let off some steam and put on your dancing shoes.
Is there a doctor in the house?
Student life isn't always fun and games and it's easy to get a bit run down and fall ill. This is why it's important to sign up to a local GP practice, rather than sticking with the one in your hometown. If you ever do become poorly, they'll have all of your medical records ready and you won't have to wait too long for an appointment. There's the Newland Group on Alexandra Road and Newland Health Centre on Cottingham Road, close to the campus.
Last-minute printing
If you're doing a three-year course, you'll probably have to write a dissertation or final project in your final year. These will most likely need printing out and binding. Scribes, located next to Larkin's on Newland Avenue, can do this for you at a very reasonable rate.
Click and collect
The post office on the corner of Goddard Avenue is there when you need to send things home to your family and friends. Perhaps a birthday card or a gift for your gran? It's also an Amazon collection point, which will come in handy when ordering reference books for your essays.
Basically, the Avenues area is the place to be if you're a student in Hull. Let's Rent has a great number of shared properties to choose from, so have a look and find one that suits your needs.
The image above is taken from Assemble Fest, an annual theatre festival down Newland Avenue.