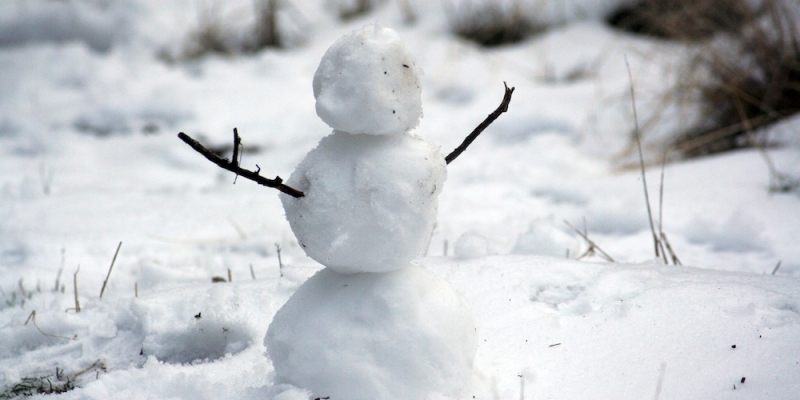 Looking After Your Home During the Colder Months
This week the big freeze hit the UK, which has probably made you want to wrap up warm and stay indoors. However, even your house can be affected by the colder weather, so it's important to know exactly how to prevent damages, leaks and unpleasant situations.
Prevent frozen pipes
A major concern during the winter months, it only takes one cold spell to raise the risk of your water pipes freezing, cracking and then bursting. The best way to avoid this situation is to leave your central heating on low, or putting it on a timer so that it comes on in short bursts throughout the day.
If you're lucky enough to be jetting off somewhere this winter, ask a trusted friend or neighbour to check on the house and make sure the heating is on.
When it gets particularly cold, try leaving cupboard doors under sinks open, to allow warm air to pass around the pipe. Also run your cold taps regularly to make sure they haven't frozen. In a similar way, keep room doors slightly ajar to allow warm air to circulate around the house, especially if you have some rooms or hallways without radiators.
Exclude drafts
To keep the warm air in and cold air out, shut your curtains as soon as it gets dark. This will go a long way in keeping your rooms warm and saving energy. It might also be a good idea to invest in some draught excluders for outside doors. Bills are notorious for going up during this season, so every little helps when it comes to conserving energy.
Save money
Speaking of energy, as the days are short and dull, you'll probably be reaching for that light switch a lot more than you usually would. Save money by investing in some energy-saving bulbs, this way you'll be able to see on the cloudy days without it costing you a fortune.
Keep well ventilated
Just because it's cold outside, it doesn't mean that it can't get humid inside. Prevent damp by making sure your house is as well ventilated. Open your windows for a couple of hours each day to let some fresh air in and humid air out. If you really can't stand the cold, invest in an electric dehumidifier to collect water from the air, especially if you're drying your clothes indoors.
On top of all this, where possible, move your furniture away from radiators, to allow for a consistent heat flow throughout the rooms.
Don't bring the weather inside
You don't want to be bringing the wet and damp indoors, so be sure to get everyone in the house to remove their shoes and coats at the door. Have a space where people can hang up wet clothing and brollies to dry, and pop a good doormat at the entrance to avoid muddy carpets and damp furniture.
How are you braving the cold this winter? Let us know on Facebook and Twitter.