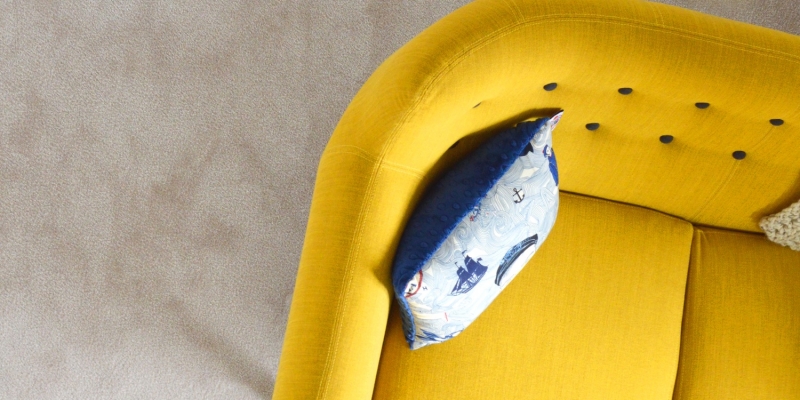 6 Things to Keep in Mind When House Sharing
From young professionals to students, many people opt to house share as a means of splitting the rent and bills whilst making new friends. Whether you're living with your best mates or complete strangers, house sharing can be a complete learning curve. We've rounded up our top tips for cohabiting your living space with others.
Set boundaries
As many people say, you don't really know someone until you've lived with them, so before you all move in to your lovely new abode, be sure to discuss boundaries and how you like to live. Can't stand people leaving their dirty pots on the table? Let your friends know politely from the start to avoid arguments later down the line.
Be respectful
Respect is a two-way street, so be open to changing some of your habits in order to keep your fellow occupants sweet. For example, if you are the one who leaves their washing up for days, consider others and make a conscious effort to clean up after yourself.
Have patience
Everyone has a little quirk or two that we can be improved on, and it's inevitable that people will get irked by little things when living under the same roof. Nevertheless, showing a little tolerance can go a long way in a shared house – people can't be expected to break bad habits overnight. It's important to be patient with those who you live with, but don't let them take advantage of you either.
Be organised
Those who share a house are often busy people, either starting new jobs or immersed in student life. A little bit of organisation can be the key to contentment when living with others, so when it comes to paying the bills, cleaning the house and keeping people happy, set up a system that suits you all. Devise a cleaning rota from the start of your contract so that everyone knows what to do and when. Alternatively, each member of the household could be designated an area that they are responsible to keep tidy and hygienic.
Meanwhile, keep on top of the bills by making note of who has paid and who is yet to do so. Mobile apps like Splittable are a godsend, as they allow you to keep track of how much money each person owes, avoiding arguments and people being out of pocket.
If you prefer to keep it simple, installing a corkboard in a communal space will work wonders when keeping everyone up to date with household news.
Communicate
Communication is another key to a happy house. Once it breaks down, none of you will enjoy living in the place that you were once so excited about. As much as you might want to avoid certain confrontations, politely asking someone to put out the bins might solve your problems. Nobody can read minds, so be sure to let someone know if that thing they are doing is bothering you or affecting your day-to-day happiness.
Have fun
Remember to enjoy time together. Get to know your housemates by having cooking nights, games evenings and organising fun activities. Living with your friends can be one of the best times of your life, so make the most of it whilst you still can.
Moving into one of our properties? Be sure to share these tips with your new house mates!