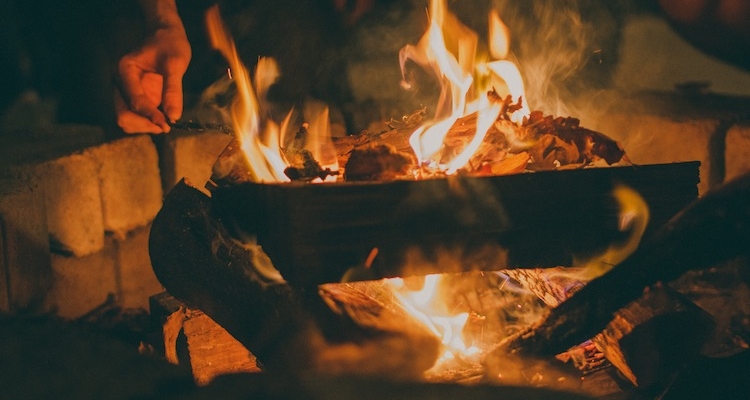 Summer Garden Party Season is Here
Summer seems to be finally upon us, which means that we can venture into our gardens and enjoy the sun. What better way to spend a summer afternoon than throwing a garden party for your family and friends? Whether you want to go all out with a meat feast BBQ or keep it simple with afternoon tea and scones, our favourite garden gathering ideas are sure to inspire.
To BBQ or not to BBQ
If you're feeling extra adventurous, you could always dust the old barbie down and cook up some delicious burgers for your guests. An inexpensive disposable BBQ works just as well for smaller soireés, and also means that you will have less washing up to do. Meanwhile, preserve your salads in large glass jars, so that they are fresh and ready to eat.
Remember though, summer isn't all about the grill, and cold sandwiches and cakes can go down just as well, especially with a refreshing pot of tea or cheeky cocktail. Add some extra quirkiness to your tea party by visiting your local charity shop and picking up some mismatched retro cups and saucers.
Liven up the get-together with a traditional glass of summery Pimm's. Just pour one part Pimm's and three parts chilled lemonade into a large jug, adding some cucumber, orange, strawberries and mint for a refreshing taste. Otherwise, if your guests decide to bring their own bottle, freeze small pieces of fruit and berries to make tasty alternatives to ice cubes.
Light it up
Create a beautiful ambience by hanging outdoor fairy lights, or light some candles to place in the centre of tables for an equally pretty evening glow. Moreover, popping a tea light in an old jam jar will create an inexpensive yet enchanting lantern.
Get the kids involved
Children love gluing, cutting and sticking, so encourage them to make some cheerful trimmings for your garden gathering. There are so many kids' crafts to be found online that will not only distract them whilst you get on with the all-important party organising, but will impress your family and friends too.
Of course, if your garden is already in bloom you may not need to transform your space at all. However, a little bit of bunting or a floral garland can go a long way, even in the brightest of backyards.
Take shelter
The British weather is hardly reliable, so be sure to have provisions in place for when it rains or gets a bit chilly towards the end of the night. This could be as simple as having a few blankets and cushions on reserve, or as extravagant as investing in a gazebo or parasols.
Are you not entertained?
A party isn't a party if it's not fun, and whilst great company can often be enough, you may want to plan a few garden games to make the evening memorable. Loads of ideas for party games can be found online, as well as in garden centres – and everyone loves a bit of Giant Jenga!
It might be a good idea to create a playlist before the party too. Perhaps ask your guests to request their favourite tunes to avoid any disappointment.
Have you got any summer party tips that we didn't mention? We'd love to know! Why not share them with us on our Facebook and Twitter pages.