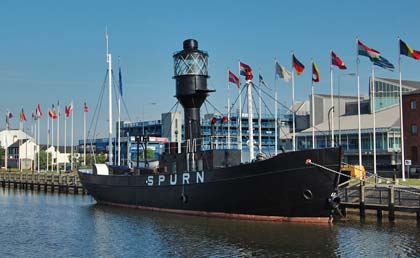 6 Weird and Wonderful Museums in Hull
Hull boasts some of the most niche yet intriguing museums and galleries in the UK. Honouring its own maritime past and links with the abolition of slavery, it is also home to a curation completely dedicated to nightclubs, as well as must-see exhibits of dinosaur bones, and even a real Egyptian mummy. We picked out some of the best quirky collections to visit.
The Museum of Club Culture
Celebrating the art of clubbing, this unique space explores important themes of community, memory and identity, amongst clubbers past and present. Archival collections remember the history of nightclub subcultures, from mods and punks, to the more contemporary super clubs. The building doubles as an educational hub, with regular workshops, lectures and seminars, as well as a wide range of events and exhibitions.
The Museum of Club Culture has been temporarily relocated to the High Street during the renovations for City of Culture 2017 (it is usually situated on Humber Street).
Dinostar
Yorkshire's only dinosaur experience can be found in Hull. With a fantastic collection of Jurassic treasures including a Tyrannosaurus rex skull and the bones of a triceratops, this hands-on museum is ideal for young children and adventurous adults. Adult admission is only £3 and child and concession tickets are £1.50 – so why not bring along the whole family?
Dinostar is located on Humber Street and is open every Sunday, plus school holidays from 11am-5pm.
Floating museums
Climb aboard Hull's very own floating museums. Moored at Hull Marina, the Spurn Lightship has been a navigational aid for ships sailing down the treacherous River Humber for almost 50 years. Today its visitors can explore the decks and experience what life was like on board.
The Arctic Corsair is stationed next to the Museum Quarter and narrates the lives of the deep-sea trawlermen, bringing to life the nautical perils of the cold Icelandic fishing waters.
Both of these ships offer free admission and are open on specific Sundays of the year, the exact dates of which can be found on the Hull City Council website.
Maritime Museum
If your sea legs aren't up to scratch, or you simply want to know more about Hull's rich seafaring history, head towards the city centre, where you will find the Hull Maritime Museum. bear witness to a full-sized whale skeleton amongst other ship models and artefacts, and gain a wealth of knowledge about Hull's fishing and merchant trade.
The Hull Maritime Museum is located in the original Victorian Dock Offices, in Queen Victoria Square.
Hull and East Riding Museum
Want to know just how big a woolly mammoth would have been? Make your way to the Museum Quarter where you will find this archaeological collection of prehistoric fossils, Roman pottery, Viking swords and yes, an enormous mammoth.
The Hull and East Riding Museum is open Mon-Sat 10am-5pm and Sundays 1:30pm-4:30pm. Admission is free for all.
Hands On History Museum
Travel back in time to Victorian England and learn the story of Hull and its people at the Hands On History Museum. Situated in the old Grammar School of William Wilberforce, the social reformer and anti-slavery leader, this is an interactive experience you will certainly not forget. Especially when you spot the genuine 2,600-year-old mummy in the Egyptian Gallery!
Entry to the Hands On History Museum is free and it is open 12pm-4pm every 2nd and 4th Saturday of each month.