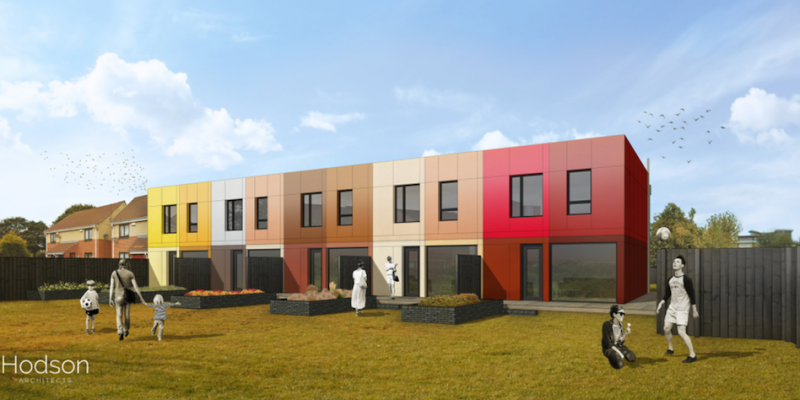 Five Innovations from a Pioneering City
There's a distinctive feeling in the air around Hull at the moment. The sense of a city moving forward, of a pioneering community of achievers and forward thinkers building the future for residents and the wider world. There's good reason for this feeling too, as these five Hull-based innovations show.
Royal recognition
Floreon Plastics recently got royal recognition for its work with renewable, environmentally friendly plastic. Representatives of Floreon Transforming Packaging Ltd were invited to St James's Palace as part of the Pitch@Palace final organised by the Duke of York. The firm aims to revolutionise the way that plastics are produced, making them more ecologically sound and sustainable. Along with Hull's massive wind turbine construction plant and its new green rubbish incinerator, this is another feather in Hull's environmentally friendly cap.
Pop-up pods
Freedom festival is a celebration of one of the greatest leaps forward that ever came out of Hull: the end of the slave trade. Hundreds of years later, innovations are still coming forth from this quarter as a new kind of shop is put forward for 2016's event. Pop-up pods could be the next great thing in retail; they are based on a wooden structure that is already widely used by holidaymakers and festival-goers for somewhere to sleep. With a few tweaks, pod constructors MiPod say that the same pods could make ideal cafes, stalls and restaurants at the city's biggest festival.
Stage @TheDock
What's better than a trip to the theatre? Well, on a sunny day, how about a trip to an outdoor theatre? The city has a great performance tradition carried on by Hull New Theatre and Hull Truck, but the addition of one of Northern Britain's only open-air amphitheatres is set to take it to a whole new level. What's more, the theatre makes the most of Hull's heritage by being built in an old dock and shaped like a ship.
Earn your stripes with the Tigers
For a long time now football fans have been upset by the extortionate price of season tickets for high profile teams. The new member pass scheme is set to tackle that by saving fans up to £280 and rewarding the loyalty that so many feel goes unrecognised in many cases. As well as saving them money, the Earn Your Stripes scheme will reward fans' loyalty with extra bonuses. Come on, you Hull!
Hull's answer to Balamory
The row of brightly coloured houses on Balamory harbour has become something of a landmark for the Scottish island where the series was based. Now Hull has received its own version of the show's iconic abodes. Take a trip to Villa Place in Thornton Estate and you will see some of the strangest, brightest and most interesting houses for miles around. The new homes are modular, cheap to build and easy to run due to their sustainability and energy efficiency. These homes are more than just a pretty face, they could be the answer to Britain's housing problems. (Image: Houlton)