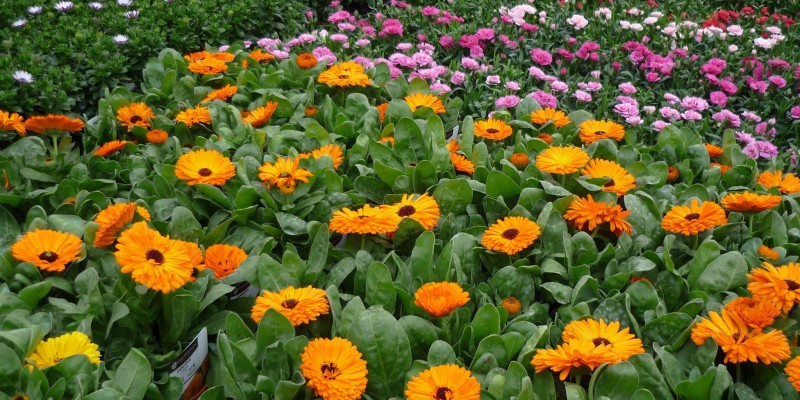 Make the Most of Summer with Coletta & Tyson
Depending on the type of property you're renting, you could have anything from a front and back garden combo, to a narrow windowsill that can only accommodate a miniature herb garden. Whatever the case, gardening and looking after plants is something that we strongly recommend, as getting your fingers green is a worthwhile activity that's excellent for both the planet and your own wellbeing. Therapeutic, visually attractive, environmentally friendly and a great way to spend a few minutes or even hours each day, now is the perfect time to get involved with horticulture.
There are numerous places in the Hull area where you'll find everything you need and maybe grab a bargain, but our favourite one by far is Coletta & Tyson. Located between Hull and Beverley, this long-running garden centre is massive and stocks everything to create a bright and picturesque sanctuary. Alongside their enormous range of plants, pots, garden furniture, lawn care, outdoor buildings, external decoration and lighting, you'll also find home decor ranging from dining tables to Yankee Candles, plus a brilliant pet, reptiles and aquatics section. Popping to Coletta & Tyson for a bag of compost can easily turn into an hour-long shopping experience, followed by a car full of products that will transform your home inside and out.
For those who are new to gardening, just reading the info above may be overwhelming, so here are some of our suggestions for easing into the routine or extending what you already have:
You don't need to go crazy and load up the trolley. Small flowering plants, such as Peter Pans, in a vintage crate or two can make a big difference to a sparse area.
Adding splashes of colour really livens up the place. This could be in the form of a couple of pinwheels, and perhaps some wind chimes to add a gentle harmony to the surroundings.
A chimenea is a great buy, as it looks good and provides a safe, freestanding fireplace for relaxing with friends, switching off from the world for a while and perhaps toasting a few marshmallows.
Growing your own fruit and veg is great fun and very satisfying. Easy ones are strawberries, tomatoes and green beans, which are pretty low maintenance.
Don't forget the tools. Whether it's a lawnmower and sprinkler system or just a pair of shears and a watering can, upkeep means the difference between a haven for butterflies and an unrelenting wilderness.
Open Monday to Saturday 8:30am-6pm and Sunday 10am-4pm, Coletta & Tyson has a car park that can fit over 400 cars, plus the 121 and 246 East Yorkshire bus services stop right outside. There's also the Oasis Cafe, using locally sourced ingredients to create a menu that reflects the company's East Yorkshire and Italian heritage, so you can even make a day of it.
For more information about Coletta & Tyson, please visit their website and follow them on Facebook and Twitter.