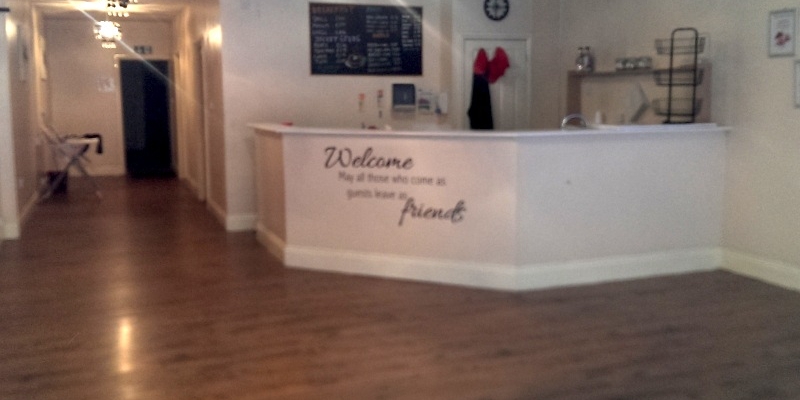 Set Up Shop at 392 Holderness Road
The possibilities are almost endless with a spacious commercial unit now available to rent on Holderness Road.
This huge retail unit is a fantastic spot for so many different business endeavours. In the past, its uses have included a letting agency, a beauty parlour, and most recently, a secondhand store.
With the bustling Southcoates Lane junction a stone's throw away, this unit is a prime spot for attracting customers and large amounts of footfall. Holderness Road, known for being Hull's longest shopping street and connecting the north east of Hull to the city centre, is the place to be for opening a small public-facing business.
The sizeable front area acts as a welcoming space and can be viewed from the street via the large double-fronted window. The unit also boasts a tea bar area that is equipped with basic kitchen facilities and can be used as a checkout area.
Another bonus to this one-off property is its own customer toilets facility. This is essential if you plan to operate a business where people will be spending a while, or handy if someone is caught short whilst browsing your wares!
As for the staff area, your team will benefit from their own private toilets and kitchen space. There is also a small office in the back, so you can work on your business whilst a trusted employee takes care of customers out front.
Let's Rent specialises in both domestic and commercial properties in Hull. A family-owned company, we have worked all around the city, managing properties for the past four decades. This has enabled us to develop our skills and knowledge, giving us a deeper understanding of what people want from rented properties, whether they are looking for their next home or business opportunity.
Thanks to the fact that we own over 90% of our units, we provide a truly personalised service that caters to the needs of our tenants.
The key selling point of this unit is its sheer size. The large rooms, serving areas and workspace would make the perfect springboard for a new business, or an upgrade for a more established one.
In the meantime, you and your staff are located in a vibrant, busy quarter of Hull. Outside of work, you can enjoy some of the fantastic restaurants and retail units the area has to offer.
A short walk from Hull City Centre, as well as being well-connected by public transport, this commercial property is a must-see when on the lookout for business premises that are right for you.
How would you transform this space? Talk with us further and book a viewing by calling 01482 342155.